Ask users for…
Signature
Use: Deployed
Use this pattern when you need a user to provide their signature as a statement of truth.
Usage
When to use this pattern
Certification statement or statement of truth. Some forms will require the user to certify their submission by signature.
Examples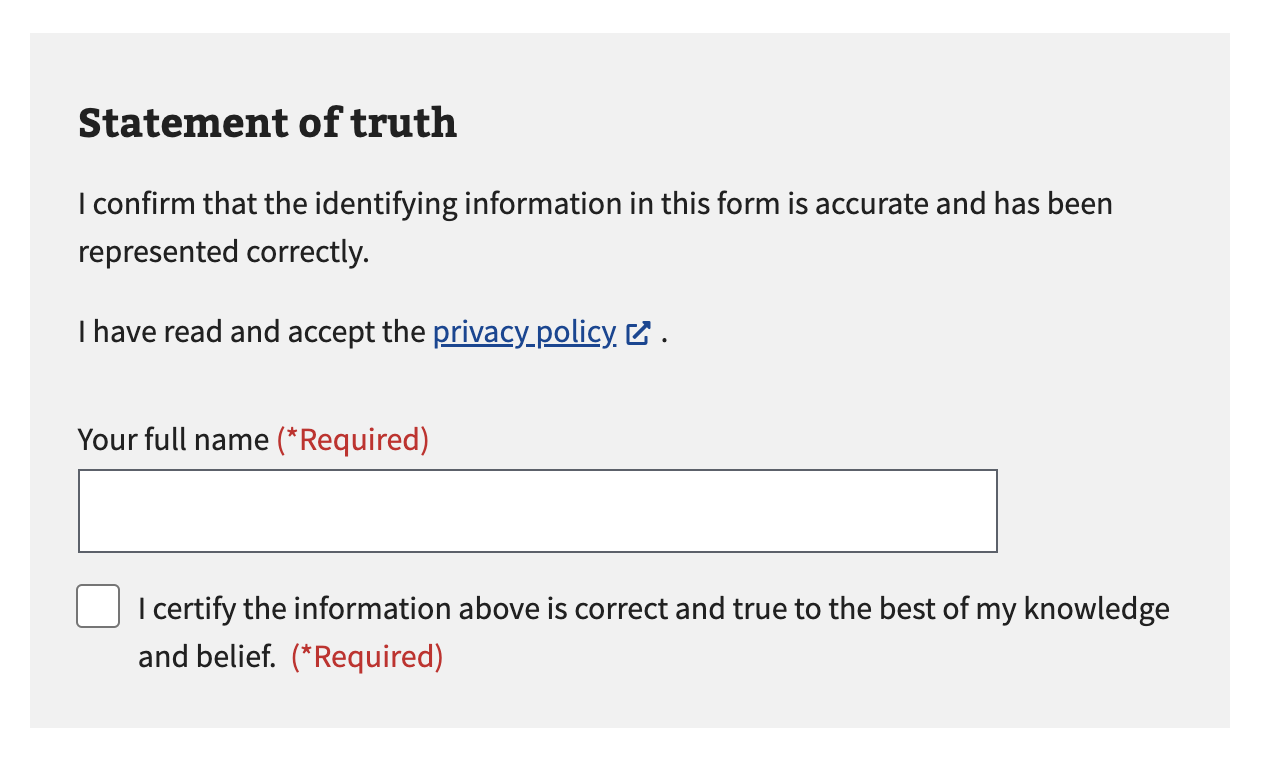 How to design and build
This patterns is used at the end of a form review page.
Layout details
Instructions for the user around signing the certification
Card
Heading: Veteran's statement of truth
Content (specific to form)
Link to privacy policy page
Text input for signature
Checkbox for certification
How this pattern works
Place the pattern underneath the accordions on the review section. Do not hide this component inside an accordion.
Signature pattern does not exist in every form. If your form needs a certification statement or statement of truth, we recommend using this pattern.
When using this pattern, do not add the privacy policy checkbox at the end of the form. The user does not need to check another checkbox for privacy policy.
Content considerations
Error message templates
When a user doesn't enter the name they entered previously in the form
Your signature must match your first and last name as previously entered.
When a user doesn't check the checkbox for certification
Must certify by checking box
Live application examples: